Dedicated Truck Driving Jobs
Dedicated driving jobs are a good option for drivers looking for predictable home time and a stable income. In most cases drivers are aware of their route and destination well in advance. The purpose of a dedicated route is to provide drivers with a reliable work schedule, and will allow them to more effectively schedule their personal life around their job. Many companies allow drivers to choose or apply from a variety available runs.
Dedicated routes provide drivers with the opportunity to develop more personal relationships with customers. That is why it is essential for dedicated drivers to behave in a professional manor. Remember you are the face of the company and exceptional customer service goes a long way in this industry. Dedicated truck driver jobs are typically a more sought after position. Therefore, it can be difficult to obtain until you have gained the proper skills and experience level. In most cases dedicated routes are reserved for drivers with at least a year of driving regional or over the road (OTR). However, there are some companies that offer dedicated routes to drivers with limited experience.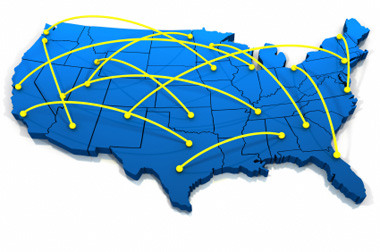 Routes vary by company